Turning Market Profile on
The Market Profile is used by market logicians to identify market activity and who (buyers or sellers) is responsible for that activity. The traditional Market Profile divides the trading day into half-hour periods.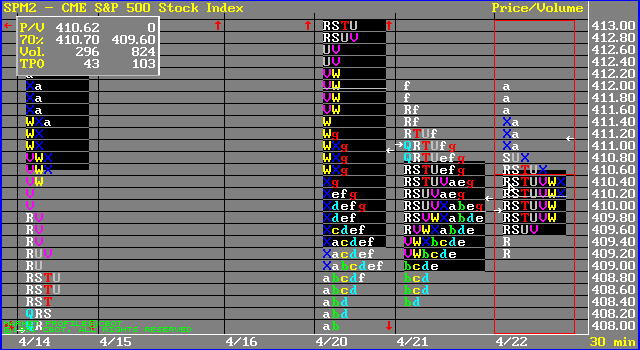 Market Profile is available by subscription only. If you subscribe to Market Profile, you can display Market Profile by itself or with Spectrum Profile. To turn Market Profile on, follow these steps:
1. Display the Price/Volume menu.
2. Select On in the Profile selection box.

Move the cursor to the On selection and press

b.

Position the mouse pointer on top of the On selection and click the left mouse key.